The moment we all waited is now here. Well, sorta here. We don't have the thing yet. But as usual with reveals, there will be so many questions left to be answered. But that is in due time.
The PS5's design and its lineup of games is out in the wild. You can watch it from Playstation's Youtube channel, or just watch it below:
This is going to be purely my thoughts on how the reveal is like, and I'll lastly tell you what I feel about the PS5 console as a whole. So first, some thoughts:
The stream is in 1080p at 30FPS
Need to get this out of the way. You may be seeing some gorgeous visuals and graphics out of lineup. But, it is, by all means, NOT THE FULL POTENTIAL. If you have a 4K TV now, it is not in shown in 4K. Meaning, it will be so much, so so much, gorgeous.
Not everything is coming up at Launch.
If you're thinking of getting Hitman 3 at launch, sorry, that's later in January 2021.  In fact, the only titles that seem to be coming out on Holiday 2020, which we can only assume is alongside the launch of the PS5, is Spider-Man: Miles Morales, Bugsnax, Godfall and probably NBA 2K21? Well, based on what's announced that is. (I expect other sports titles to be there and ready too)
WHY IS GTA V STILL RE-RELEASED
ENOUGH WITH THAT AND GIVE US VI GADDAMIT.
The Lineup is strong… First party wise.
GT 7, Spider-Man: Miles Morales, Horizon Forbidden West, Ratchet and Clank Rift Apart, they look amazing and feel ready to be played.
There is still no price on the console.
If you want people to be ready to buy it this Holiday 2020, at least let me know how much I should be saving on a monthly basis. Like what, RM 500 a month ker?
There's a huge possibility, you need consistent Internet on the PS5.
Does that sound weird? No, it should not. With a Digital only version of the PS5, you're not gonna play games with a USB drive.  You'll probably have to connect it to your trusty Internet provider in Malaysia to go download the games. Still can't afford Fibre? Then, maybe the Disc version is better. But still, prepare for huge updates.
So now that I have gotten ahead of myself, here's my honest blunt first reaction of what I felt when I first saw the photo of the PS5.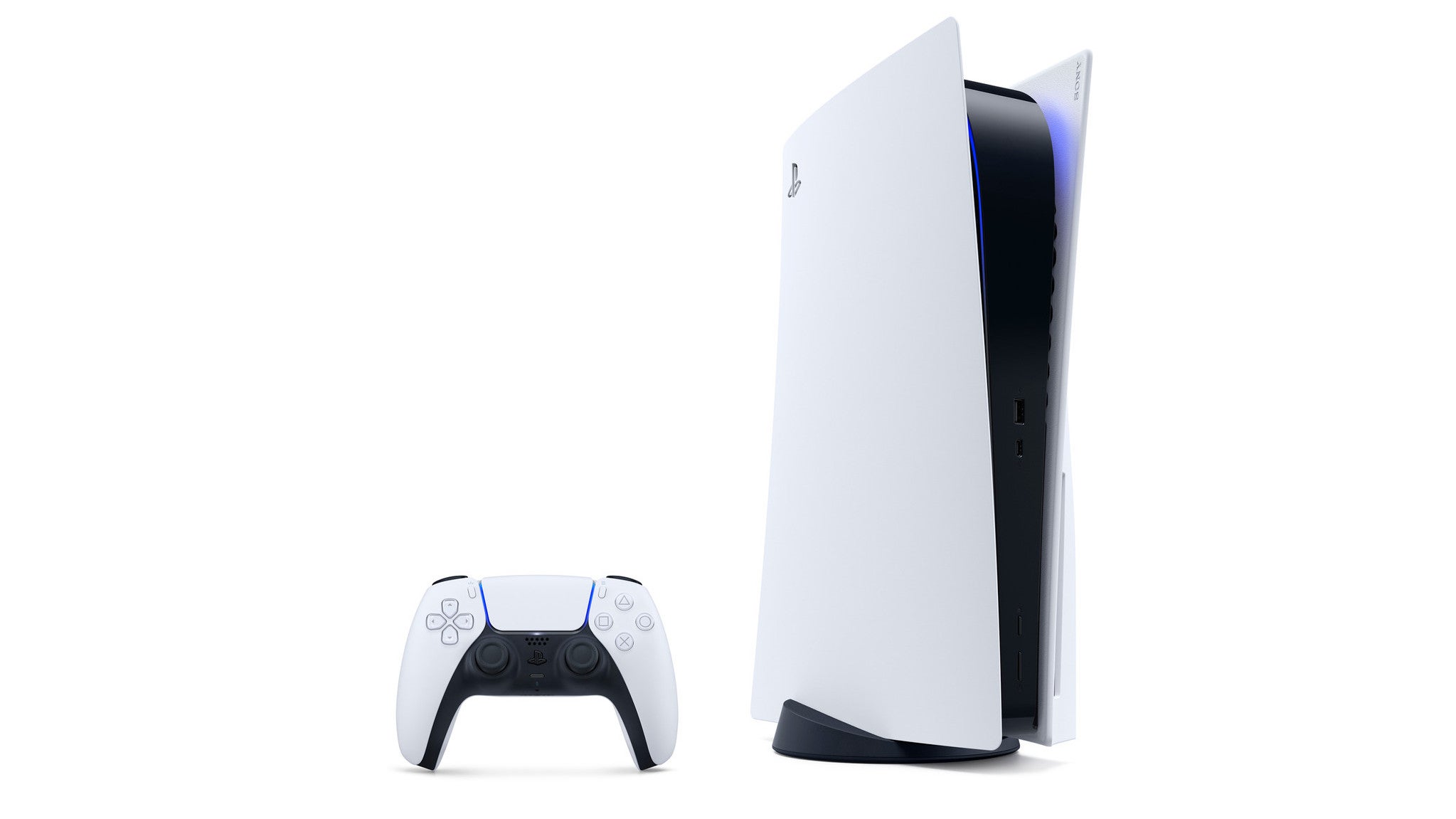 BURUK. Ugly. Mana aku nak letak bunga kat pasu ni.
And then I saw the PS5 Digital Edition next to it.
Eh cantik pulak Digital Edition.
Then I understood. This is the bold important step that Sony wants to make: It wants us to go directly to Sony to get everything. From games, to various other streamable/downloadable medias, the design is meant to make us feel that it is probably easier, and convenient to get stuff from Sony instead of ordering online, getting from a shop, any traditional way you can think of that was only possible when we lived in the 90 to 2000s.
Of course this is all thanks to how the digital revolution has been for Sony during the PS4 generation. But not even that, our consumption of medias is so much of a clear distinction that going digital seems to be the way. Digital was really an exploration, we just made it possible.
This is gonna be so rare when the PS5 happens. Sorta.
That also meant collecting PS5 games, is going to be so much fun, and so much more expensive when I'm what, at a tender age of 55? (I'm 33 this year anyways.) It's like how we look for records. Did you know they cost hundreds still? Sure, some will probably be cheap, but if scarcity is going to be a newfound problem, then I guess we will see what happens when I'm 55.
Is this good for me? As a buyer, the digital edition is indeed appealing. Wanna play something at midnight exactly the time it is available? I can pre-load the file and get it ready. (Not that it wasn't possible during the PS4) No more having to wait for a shop to open it's door the next morning, then probably have a Day 1 update to install before I can play it.
Of course provided this is cheaper than the Disc version. If not, I know what Malaysians will go and buy.
As a seller, do I see my income dwindle because the Digital version has now become so much more appealing? It might. It's totally possible. If Blockbuster, Redbox (media renting companies) closed down, what makes you think Gamestop (the biggest video game retailer in the US) won't have a similar problem? Or at least downsizing. Their profits are already dwindling.
Heck, I myself have a hard time getting used PS4 games nowadays. (To sell of course)
If you're thinking the Digital Edition is going to flop like how the Stadia did (ok they didn't really flop), I would like to remind everyone that nothing is solid just yet. Stadia has it's community, and it is still too early to say anything about it. Google is still pumping money, games are still being released (Although oddly, not the better versions than their console or even Steam counterparts), and nothing is still set in stone.
But there is still a lot more questions that need to be answered before we get to that. Regarding this very bold decision, as a company, this is a step forward. Definitely not backwards. The sharing community will start to realise that they no longer can share as best as they did last time. But the company probably would not mind this. They know based on the trend of how it has been, and they will want to move forward.
So do I think the Digital Edition will be the way to go for me once it is released Holiday season of 2020? (Which is probably November 2020 onwards) Nah. I love my discs. I collect my blu rays. I like keeping them. The actual PS5 will be what I will own instead. For now, lets just save up and hope we can actually afford the console when it comes soon.
What will be your choice?